Easy to use API endpoint for your app uploads.
Receive files without writing a single line of backend code. Perfect for your mobile app.
SAAS Offering
Filepush as a service is still in beta.
Insights in your app's files.
Never worry about hosting and storage again.
More configuration options.
Language specific libraries (React, React Native).
Your data is yours! Export the submissions.
If you are interested to hear more, please send me a message at joost@petsy.app.
Uploading files made easy.
Simply send us the file, we ensure it lands safely in AWS S3.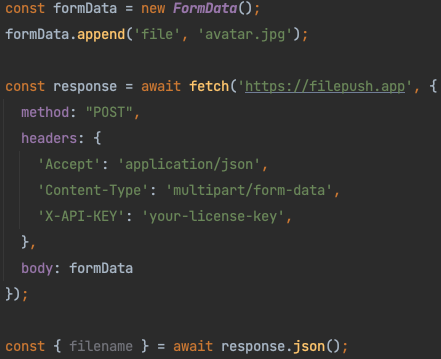 Resizing options for images.
Want to save space? We can resize images before they are saved.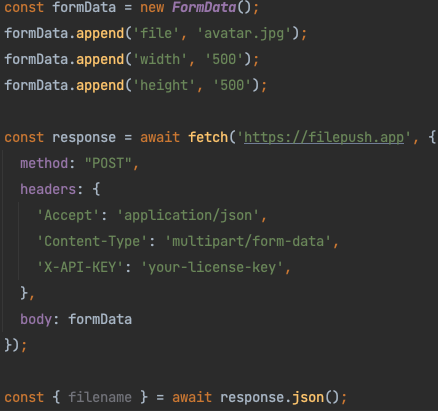 Roadmap
Filepush is still in development. The following features are ahead.
Configurable caching for the download endpoint.
Configurable rate-limiting for uploads and downloads.
Resizing support for downloading images.
Contact us
Are you interested in using Filepush, but are you still missing some features or need help? Drop me a line at joost@petsy.app.